Arch MI is the best MI partner for mortgage lenders. Highly rated and backed by a strong capital base, we lead the industry in financial strength, technological innovation and attentive customer service. We're committed to developing unique MI solutions that expand origination opportunities while reducing risk exposure. With Arch MI, you can differentiate your business and compete successfully in a challenging environment.
Customize Lower Monthly Premium with RateStar Buydown
With Arch MI, you automatically receive our most competitive pricing through our streamlined RateStarSM portal at archmiratestar.com. For more than a decade, it's been the preferred risk-based MI pricing solution for lenders and it's also where you can access the industry's only MI buydown tool.
Use RateStar BuydownSM to create a custom MI payment that meets your borrower's budget. The easy-to-use slider tool allows you to experiment with upfront and monthly amounts as you buy down the MI to arrive at the right combination — one your competitors can't match. RateStar Buydown also allows you to leverage all available seller, lender and Realtor® credits to deliver the lowest MI payment possible to your borrower.
 Originate More Loans with AMGC
Arch Mortgage Guaranty Company (AMGC), the industry's highest-rated MI company, supports portfolio lending by providing flexible coverage for a wider range of mortgages, including:
Jumbos
Loans intended for private securitization.
Non-Qualified Mortgage loans.
Structured MI solutions supporting customers participating in mortgage credit risk transactions.
You can lower your risk exposure and discover new opportunities — like increased cash flow — with AMGC's credit loss protection on prime, standard and non-standard qualifying loans, complete with Day One rescission relief. Learn more at archmi.com/amgc.
Plus Support for Your Business …
Short-staffed or overwhelmed by volume? Outsource your MI underwriting questions to our experts and get an answer in one hour or less. Our free ASK Arch MI service is available at ask.archmi.com and features a Knowledge Base of previously requested scenarios that you can also access to speed up processing time.
We also offer contract underwriting services to improve your efficiencies and handle peak times.
Keep your team on track with Arch MI's complimentary online webinars and on-demand videos — the easy way to stay current on valuable loan processing and underwriting skills. We also offer on-site training for business development and sales learning. See the options at archmi.com/training.
… and Unique Industry Viewpoints
Arch MI's in-house experts are among the nation's best. Visit our Insights platform at insights.archmi.com to read analysis you won't find elsewhere on the industry. Our blog and video posts cover diverse topics ranging from new strategies that drive more business to coaching on personal and professional development. You can also listen at your own convenience to our Insights podcasts, now available for streaming to your device.
Best of all, Arch MI is available everywhere! Check out our solutions at archmi.com or at our special website for loan originators, lo.archmi.com. Insure your loans via CONNECT, our easy online platform, or your own loan origination system. Download our mobile app to your phone for those times you're out of the office and want a quote fast. Discover Arch MI on Alexa, too — the hands-free way to contact your Account Manager, ask Customer Service a question or get a RateStar rate quote.
Arch MI: Built on a Foundation of Strength
In uncertain times, your MI partner really matters. Arch MI is the counterparty you can rely on, the only insurer with an "A" rating from both Standard & Poor's and Moody's. We're backed by a strong parent company, with unmatched capital resources, risk expertise that focuses on the long term and real-world experience managing through change. Learn more at archmi.com/counterpartystrength.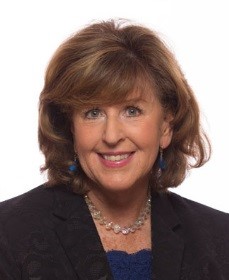 For more information, contact:
Lauren Geary
Account Manager — CT and RI
203-915-6990
---
Arch Mortgage Insurance Company | ARCH MORTGAGE GUARANTY COMPANY | 230 NORTH Elm StREET Greensboro NC 27401 | ARCHMI.COM                                                                                                                                                       MCUS-B291-0420
© 2020 Arch Mortgage Insurance Company. All Rights Reserved. Arch MI is a marketing term for Arch Mortgage Insurance Company, Arch Mortgage Guaranty Company, United Guaranty Residential Insurance Company and United Guaranty Services, Inc. RateStar and RateStar Buydown are service marks of Arch Capital Group (U.S.) Inc. or its affiliates. Realtor is a registered mark of the National Association of REALTORS. Amazon, Alexa and all related logos are trademarks of Amazon.com, Inc. or its affiliates.