July 25, 2017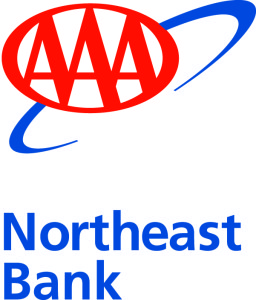 AAA Northeast Bank (formerly AAA Southern New England Bank) is quite unique and one of AAA's little-known business lines.  It is a Rhode Island state-chartered, non-depository bank, ultimately owned by AAA Northeast (yes, your trusted auto club!).  Currently, we do business in RI, MA and CT and are seeking licensing in NY and NJ as part of our Club footprint.  All our Mortgage Consultants are licensed, as opposed to registered, in NMLS.  We do all our business as a broker, delivering our world-renown "Five Diamond Service" to our members.  As such, we are always looking to keep the interests of our member's top of mind, and look for lenders that will deliver value in their rates and product lines. After all, AAA members are always looking for Discounts and Rewards™!  The programs we offer in the mortgage space are first, reverse, equity loans and lines.  Within that, we offer conventional, FHA (including Home Equity Conversion Mortgages-HECM), VA, USDA, and Mortgage Credit Certificates through RI Housing.  The title attorneys and settlement agents we select must also offer excellent service and value to our members, as well as being well versed in compliance matters.
Educating our members is very important to us, so weoffer seminars and webinars on both First Time Home Buying and Reverse Mortgages every couple of weeks. Schedules and registration are available at https://northeast.aaa.com/financial/mortgage/aaa-northeast-bank-seminar-series.html.  Because we are firmly committed to Equal Credit Opportunity principles, we do not limit our offerings to members only, anyone is welcome to attend our informational seminars or apply for mortgage products.  Check it out at www.AAA.com/mortgage.
We're also looking to hire a Loan Officer Trainee (Mortgage Processing knowledge is a requirement, but we pay for the education and testing part of the licensing), an outside Mortgage Consultant and an additional Reverse Mortgage Consultant.  See https://northeast.aaa.com/careers.html for further details.
We've been involved with RIMBA for many years, and feel that the Association offers great opportunities for personal and professional growth with networking and educational events and continues to act as an advocate for us on the legislative front both locally and nationally.  Truly a great value!
For more information, please contact:
Deb Imondi, Vice President
T. 401-868-6230
Email: [email protected]
www.AAA.com/mortgage