August 7, 2017
Arch Mortgage Insurance Company (Arch MI) has revolutionized mortgage lending in just three years, bringing an unbeatable combination of innovation, financial strength and high-touch customer service to the marketplace.
As a result of the acquisition of United Guaranty Corporation at the end of 2016, Arch MI is now the undisputed industry leader.
With Arch MI, you can originate more loans and qualify more first-time homebuyers. Arch MI RateStar® is the risk-based pricing program that matches our most competitive MI rates to individual loan risk, allowing you to compete more effectively for purchase business and borrowers with strong credit histories. Available on all devices and easy to use, RateStar also guarantees your Final Quote for 90 days. Its simplicity, value and unique design have ensured RateStar's rapid adoption by loan originators nationwide. Get started at archmi.com/ratestarlogin – all you need is your NMLS number.
Do you have borrowers whose loans don't quite fit the GSE guidelines? Arch MI can help you with Portfolio PowerSM, available through Arch Mortgage Guaranty Company (AMGC). Designed specifically to support portfolio lending, Portfolio Power offers coverage for eligible non-QM, jumbo and other loans that fall "outside the box." Our Millennial Mortgage, also from AMGC, has flexible underwriting requirements aimed at qualifying first-time homebuyers with student debt and starter incomes. AMGC empowers you to originate these loans with confidence, since the Master Policy includes true "day one" rescission relief.
Looking for insights into the housing market? Check out our quarterly Housing and Mortgage MarketReview® (HaMMRSM), available at archmi.com/hammr. Each issue features in-depth analysis for states and MSAs, highlights of key developments in housing and the latest Arch MI Risk Index®, an industry touchstone for house price risk.
Train your team with Arch MI! We offer live, complimentary online webinars monthly on a broad range of critical underwriting and processing topics. Register at archmi.com/webinars or download one of our on-demand recordings at your convenience.
Best of all, with Arch MI you can count on responsive, personalized customer service. Our sales and underwriting teams are staffed by experienced professionals who understand your business challenges and are familiar with your market.
QUESTIONS?
Contact your Arch MI Account Manager of Rhode Island and Connecticut:
Lauren Geary, Phone: 203-915-6990, Email: [email protected]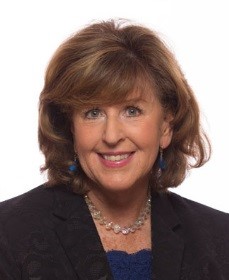 MCUS-B0291-0717
Arch Mortgage Insurance Company | 230 N Elm Street | Greensboro NC 27401 | 800-334-0296
© 2017 Arch Mortgage Insurance Company. All Rights Reserved. Arch MI is a marketing term for Arch Mortgage Insurance Company, United Guaranty Residential Insurance Company and United Guaranty Mortgage Indemnity Company. Coverage is available through admitted company only. Arch MI RateStar, Housing and Mortgage MarketReview and Arch MI Risk Index are registered marks and RateStar, Portfolio Power and HaMMR are service marks of Arch Capital Group (U.S.) or its affiliates.